EntroGen, Inc. USA

EntroGen, Inc. to amerykańska firma biotechnologiczna specjalizująca się w diagnostyce molekularnej hematologii i onkologii. EntroGen jest producentem odczynników laboratoryjnych dla instrumentów PCR w czasie rzeczywistym (RT-PCR) oraz Sekwencjonowania Nowej Generacji (NGS). Odczynniki używane są do monitorowania, bądź doboru terapii celowanej. Większość produktów to odczynniki diagnostyczne z deklaracją zgodności CE-IVD. Od wielu lat EntroGen swoimi innowacyjnymi rozwiązaniami wspiera naukowców i klinicystów na całym świecie.
Większość zestawów firmy Entrogen, Inc. USA wykorzystujące metodę PCR w czasie rzeczywistym – zostało zwalidowanych bądź są kompatybilne z następującymi urządzeniami (certyfikacja CE-IVD):
ABI Prism® – 7300, 7500/7500 Fast, 7900HT, StepOne, StepOne Plus,

QuantStudio

LightCycler® 480

Rotor-Gene® Q, 3000, 6000

Bio-Rad CFX96

Cobas® 4800, z480
Masz pytania?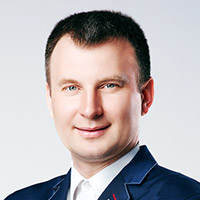 dr n. biol. inż. Remigiusz Lewandowski